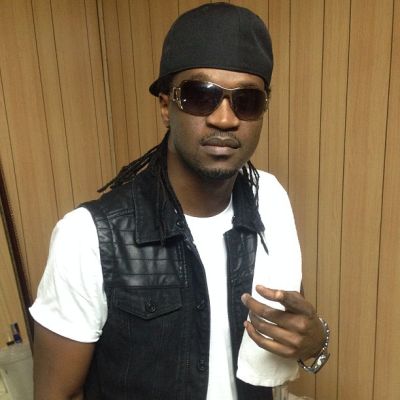 Paul Okoye, has just about enough of advertisers who take to celebrities page to leave a comment that deals primarily with their business.
The one half of singing duo, Psquare, took to IG to disclose how one of such people had taken to a mourning post, advertising her boob enlargement cream and soap.
Outraged by such act, Paul, wrote:

He captioned it:
May that person's spirit pay you a visit and enlarge your head ?
Some of the comments under the post are downright hilarious, read some below:
We are diverse you know. Some mourn while some need boob job. Not wicked though
mzz_giniksHahahaha…I can't deal biko…d dem advert is so anoying Atimes
d_embasseyLool its nothing new sha!
leyealexWhat we eat is what we sell.
angelic_brideDnt mind them…stupid people with empty brain
doradustburstersNdi mmadu sef….lol
bobby_quaddyNa hustle dem dey?
loomzyonlineYou've forgotten about adverts for customs impounded cars.. that's what we have become
The post May The Spirit Visit And Enlarge Your Head – Paul Okoye Comes For Follower appeared first on tooXclusive.
Source: Hot Topic